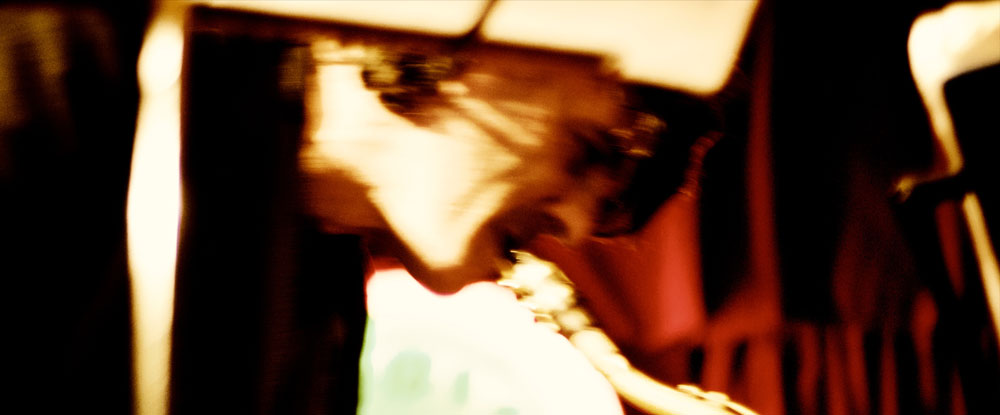 [divider] Biography[/divider]
A saxophonist, flutist and composer, Pierre Labbé is endlessly inquisitive. His career track includes numerous incursions into various jazz and contemporary music projects, for instance with Les Projectionnistes, L'Orkestre des Pas Perdus, Papa Boa, Pierre Labbé Quartet, etc. He has performed many times in various jazz and contemporary music festivals in Canada, the United States, Mexico and Morocco. His discography includes nearly ten releases. Constantly active, he plays, improvises, blows, sings, composes, creates and makes sounds for theatre or dance. He has composed music for more than twenty shows (Wajdi Mouawad's Pacamambo, best production for young audiences in 2002; Serge Marois' Les âmes soeurs ; Âme, a choreography by Benjamin Hatcher).
He has been commissioned to write for a variety of ensembles and festivals, including the Pointe-à-Callières Museum – Symphonie portuaire (Port Symphony) in 2010, the Quasar saxophone quartet and the OFF Montreal Jazz Festival . In 2010, he received a commission from the Bradyworks and Vivavoce groups for the Atacama concert, a finalist for the 2012 Opus prize in the categories "Concert of the year – Montreal" and "Concert of the year – Modern and contemporary music". Whether in concert, on record or on stage, this remarkable artist gathers momentum as he sails from one project to another. Pierre Labbé stands out through his audacity and his versatility as a composer and improviser.